Until now, I haven't had a reason (except hope) that a better world is coming. We're consumed with the escalation of terrorism. Is this going to be our new norm? Or is a better reality even a possibility?
Right now, most of us are marinating in the news – and it's bleak and scary.
I'd like to share with you my intuitive view of a different reality that I see  emerging.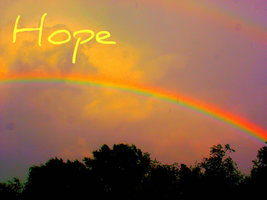 Ever since my first past life regression, and in most of the 24 following regressions, I was shown a vision of a new world coming. It's beautiful!
Recently, I woke up at 3:15 am and began to write about the new world vision that was unfolding & becoming more knowable to me.
There is no doubt in my mind, that we are birthing an entirely new world right now. You won't find anything about it on the TV news, but it's the most newsworthy item I know. When my guides first showed me the new world, I saw a family, whose members were very loving to each other. Then I saw this in a larger view where this would become our new culture. Then, I saw this is a model we would be experiencing on earth.
The vision continued to come in. I was shown that the new world includes 5 models of a new, emerging culture. These four models are: soul families, soul mates, soul businesses, soul communities, and soulful government. [Read more…]