When you pray or meditate regarding your prosperity, you're likely to feel much better and your outlook greatly improved.
But what about a few weeks or months later when there's been little or no improvement? Where's the money? What about the results?
Hmmm… you've continued your mindfulness practice, reminding yourself of all the spiritual insights and wisdom and truths as you've held to them and loved them. And you've kept up with daily asking & listening for divine guidance (pretty well). And yet, still, there's been no improvement.
What then?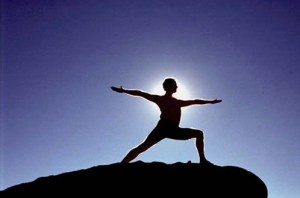 That's when you become a true spiritual warrior for your right to be prosperous. It means you are about to grow in the only way possible for you. You dig in your heels and say, "This practice is working and I represent All That Exists right now! And, "No matter what, I'm standing my ground!"
What happens is that everything in the universe lines up behind your grand stand. This will place you in a period where, just by standing strong, you will grow. The growth will take you to a stronger and higher place in consciousness & it will show you what it's like to use so many muscles in your consciousness to stay strong. Your consciousness will never be the same, never retreat from such a powerful place. A place you've never been until now, out of necessity. [Read more…]