Sourcing my own 20+ years of my fabulous soulmate relationship with Scotty, my husband, I can tell you it only gets better. But it all begins with attracting & choosing the right one.
Since both Scotty and I previously chose the wrong soulmate, we have learned a tremendous amount. I'd like to share with you what I've found that works – and what doesn't work.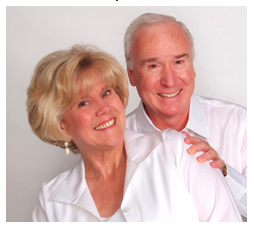 It is your soul which is longing for your soulmate. That's because your soul is on a spiritual mission. It needs a great deal of help to express itself at a visible level.
So, at the core of a soulmate relationship is each other's souls. It's a different type of relationship than any other. It's one where you learn about the core essence and values of each other (your souls) and you learn to love this with all your heart.
This means learning how to spot signs that your soulmate's life needs extra encouragement, help, uplifting, and helping them to remember how wonderful they are. You share this from your own heart and vision of them. They get it.
Consider that, rather than you as a person being on a soul mate search, it is your very soul that is on the search for its soul mate. Consider to what extent the following are important to you and your soulmate candidate:
• A loving heart
• Forgiveness
• Loving yourselves as well as each other
• Living in integrity
• Empathy and caring
• Listening to each other's hearts
• Unified in including you in their plan-making and decisions in order that you will be equally happy.
• Understanding the real you and being intimate with you from the heart as well as mentally and emotionally and sexually.
Consider what won't work. Keep your eyes open to being completely honest with yourself about this person, without feeling any guilt. Remember, this is the person you are considering spending the rest of your life with. Every consideration you give is more than worth it. Don't hurry the process.
Allow the fairy dust of "in-love-ness" to settle before you start making plans to move in.
Ask yourself honestly, "Is there any of the following I'd write YES to on the following check list?": manipulation, control, temper, dominance, not yet over their last love, not walking their talk, doesn't have a spiritual practice, feels justified in hurting you back when you unintentionally hurt their feelings. The list is long.
Consider what they want with you. Is there a self-serving agenda? For example, marrying you ends their loneliness, helps them pay the rent, helps them carry their burden of life load, helps them overcome self-esteem issues that they themselves haven't helped?
Also, do you have to give up some part of yourself in order to have their love? Do they treat you with 100% respect, kindness, patience, and with loving-kindness and always?
Now that you've awakened to a conscious place about what you're looking for and won't settle less for, let's move on to the art of attracting your soulmate.
My advice is simple. Identify your finest (and favorite) spiritual qualities that best describe you. Recall what others most enjoy about knowing you. Maybe you're calm, steady, outrageous, fun, joyful, happy. Maybe you love nature, hold social justice as important, are generous, caring, understanding. All those are great ones.
Once you identify your best characteristics, amp them up. Here's how:
Place this list of your highest and best qualities in the forefront of your life. Allow it to grow as you think about the qualities over a period of time. Your list now takes center stage with the spotlight on it. This is so you can remember to cherish these qualities that best identify your highest self. (Hint: Cherish means to hold dear. You can do that!)
Daily hold this as your precious individual self, worthy to be thoroughly loved supported, celebrated, adored, appreciated, and enjoyed. Know that this amped up energy is also deflecting all that would not be right for you – someone pretending to be who they are not and willing to deceive you, someone who couldn't appreciate you or who would use you, abandon or criticize you, be unkind or unloving.
Unless this person is proven to be someone who has a large capacity to love and someone who would value you and add to your life, you can keep saying, "Next!"
When it comes to attracting a soulmate, this is one area where you don't want to settle. It's got to be the right one, the one who makes you happy and makes your heart sing by the wonderful way you're treated and the great joy you share from being together.
I am sure this person exists for you. Set your strongest intention to attract him or her! This is what your soul is looking for. And needs! And your soul mate's soul is looking for this – in you – as well.
It isn't that hard to attract. The energy of what is most being focused on tends to become the attractor field for attracting what you most want.
By your laser focus of who you are, and valuing it deeply and DAILY, while expanding on its importance within a loving relationship, you will become a living energy field that will show up on your soul mate's radar and bring your mate to you like a homing pigeon comes home.
Lastly, be patient. Enjoy being the presence of your highest self. Let your energy field do the rest.
Share your thoughts with me on my Facebook Page. I'd love to hear from you!