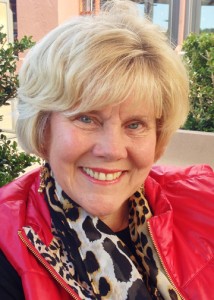 Shannon Peck is a spiritual healer & teacher of love & healing. She is also the author of Love Heals: How to Heal Everything with Love.
For 30 years, clients have called her from U.S., Canada, & the U.K. for healing & life purpose answers. She heals through spiritual intuition, love, & divine guidance.
Recently, she discovered Past Life Soul Regression as a powerful healing tool, which enables her to take clients to a profound level of deep healing. Click here to see FAQs. She's a certified PLSR therapist, listed in the International Between Lives Regression Network, www.iblrn.org
Shannon writes an inspirational healing column for those who sign up. To receive her column, just add your name & email to right.
Shannon and her husband, Dr. Scott Peck, have developed ground-breaking programs that open people to the possibilities of loving, soulful relationships. Their programs offer rich emotional support as well as concrete skills and practical steps towards experiencing an entire life of love. You can deepen your love awareness by taking their Love Skills Quiz.
Shannon & Scott co-founded TheLoveCenter, as a non-profit educational organization dedicated to raising universal Love consciousness. They were previously co-hosts of "Love Talk" a live, one hour weekly call-in show on SIRIUS satellite radio.
Shannon lives in San Diego, California with her husband Scott.
Shannon is author of:
She is co-author of :
Certifications – which also indicate my passions & fun!
Nutritionist C.N. (for Dense Nutrition, Natural Healing Institute)
Nutritional Chef – Therapeutic Luscious Cook (CNC-TLC) (Natural Healing Institute)
Self-esteem training facilitator (Jack Canfield Self Esteem Training)
Reverend, an interfaith minister (Emerson Theological Institute)
American Sailing Association
Past Life and Between Lives Soul Regression therapist (Dr. Linda Backman)
Aromatherapy for therapy in specific systems of the body (Natural Healing Institute, Linda Anne Kahn, HHP, NCBTMB, CLA-LANA)