There's an evolution taking place right under your nose that's rapidly accelerating. And it's changing us all. Do you know about it? Are you leaning in?
Your soul's evolution is on a trajectory forward. Only the soul knows where it's going. Within us, there's a deep yearning to be in our right place in the world. We long to be meaningful and to belong, to make the whole thing work. Your soul has the key. And your soul wants you to get it!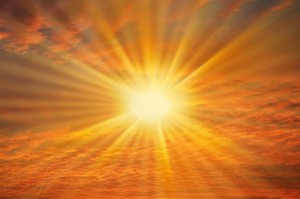 I'd like to share my story with you of my recent rapid evolution as a spiritual healer.
Until this year and for the past 30 years, I've taken calls from around the U.S. and some from other countries as well. My one hour sessions have been filled with light and healing. I've loved every minute of them. And I've seen some powerful transformations bringing much healing into people's lives, relieving them of many complexities of suffering. This has been gratifying and deeply meaningful to me.
Almost 20 years ago, I read about a technique of spiritual healing that interested me a great deal. It was new and there was little information about it at the time. I read about it through Dr. Michael Newton's book, "Journey of Souls." [Read more...]