In your close relationship, are you stuck? Need a quantum leap, in some new direction, in order to get yourself free?
In the Navy Seal team movie, "Act of Valor," they showed the team's impressively powerful ability to create a plan to free one of their people who was held captive in a remote jungle setting. They called it a "hot extraction." It was impressive with ammunition, skills, brute strength, effective communication, equipment, & a lot of intelligence, midst great danger.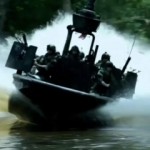 It made me think of some of the relationships I've had in my life where I probably held on too long & needed to be rescued – maybe by a hot extraction! It's hard to evaluate a relationship during a time when feelings run high or while feeling strongly attached to the idea, "It's just got to work!"
Like the Navy Seal team's execution of a hot extraction, there are a lot of skills needed to know what to do and whether or not to extract yourself. Unlike the Navy Seal team, none of these skills, however, call for explosives, running, yelling, violence, or shooting someone.
But it does call for deep reflection and quiet thinking about what you really want. And whether you're willing to settle for less than you want or deserve.
Sometimes we are stuck in "captivity relationships" because of loyalty or fear. Sometimes we just can't let go. Other times, the love has left long ago but we're still attached from our time invested together.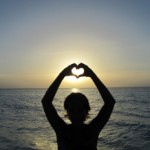 The real question, perhaps, is to ask if a grand awakening is possible. That would be where one or both partners wakes up and resets the "it's been god-awful together but maybe we can learn to be new with each other" button. What would that be like? What kind of plan or tools would you need in order to fulfill such a hope? And is it even possible?
First off, you need both parties to mutually and equally agree that they're willing to work on it at the level of 100%. You need an open, honest, loving, calm discussion about the relationship. There needs to be safe space created to discuss the problems and examples of how and why you feel the way you do. This is where it can get explosive. [Read more...]